2016 Winners
Awards
After a record number of entries this year, the 2016 'Let's Talk about Drugs' National Youth Media Awards category winners and runners-up have been announced.
The awards ceremony will take place on May 11th 2016 @ 2:15pm in the Department of Education Clock Tower Building, Dublin 1. Eoghan McDermott from RTE will be guest of honour on the day. Category winners will receive an iPad mini and runners up will receive a framed certificate. The overall winner (chosen from category winners) will be announced on the day and will receive a prize of €2,000!
Thanks to everyone for entering. The standard was so high this year that we have decided to also provide a list of 'Honourable Mentions'. These are entries that were not winners or runners-up, but ones we think deserve a mention!
Judges
Thanks to the following guest judges: Danielle Flynn (PTSD); Stuart Clarke (Hotpress); Lauren Kelly (Spin 1038) Aoife Ní Shúilleabháin (Union of Students in Ireland); Ruth Armstrong (HSE); Ciaran D'Arcy (Irish Times)
Overall Winner
The Overall Winner was Kells Youthreach, for their entry "Monkey on your back" in the Film/Animation 15-17 Age Category
Age Category Winners, Runners-up & Honourable Mentions
See below for a list of winners, runners-up and honourable mentions!
Video/Animation Category Winners & Runners Up
12-14 Winner: St David's CBS
15-17 Winner: Kells Youthreach
18-21 Winner: John Carney
22-25 Winner: Ed Griffen, Playing House
12-14 Runner Up: St Louis Comprehensive Belfast
15-17 Runner Up: Ben Kavanagh, Barfly
18-21 Runner Up: Karl Caulfield
22-25 Runner Up: Kilbarrack Coast Community Programme
12-14 Video/animation Honourable mention
Le Cheile Secondary School Dublin 15
Riccs Youth Cafe
15-17 Video/animation Honourable Mention
Gateway Youth Project
Loretto College Bray
New Cross College Finglas 1 & 2
Robert Gaynor
Sacred Heart Newry
St Dominics Ballyfermot
Hurt Derry
Connect Bray
Youthreach Cavan
St Leo's Carlow
Ciara Murphy
18-21 Video/animation Honourable mention
North Cork Film Project
Jamie Clark
Choice Production Group Dublin
Audio Category Winners & Runners Up
12-14 Winner Colaiste Eoin Finglas
15-17 Winner Abbie Rea, Loretto College, Cavan
18-21 Winner R.A.S.P
22-25 Winner Lauren Pidgeon
12-14 Runner Up
15-17 Runner Up
18-21 Runner Up
15-17 Audio Honourable Mention
18-21 Audio Honourable Mention
Article Category Winners & Runners Up
12-14 Winner: Emma Urquhart, Presentation College Athenry
Download
15-17 Winner: Darragh Elbel, Kerry
Download
18-21 Winner: Courtney Smith, Dublin
Download
22-25 Winner: Daniel, Dublin
Download
12-14 Runner Up: Hanna O Donovan, St Marys Macroom Secondary School Cork
Download
15-17 Runner Up: Elle Loughran, Louth
Download
18-21 Runner Up: Mary Katherine Clancy, Clare
Download
22-25 Runner Up: Seán O'Reilly, Dublin
Download
15-17 Article Honourable Mention
Bangor Grammer School
St Dominics Secondary School Ballyfermot
Poster Winners & Runners Up
12-14 Winner: Emily McAlinden, The Teresian School Dublin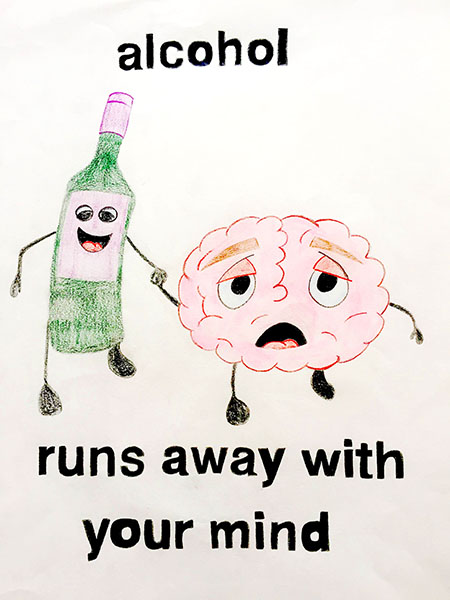 15-17 Winner: Lena Boettcher, Mercy Secondary School Tuam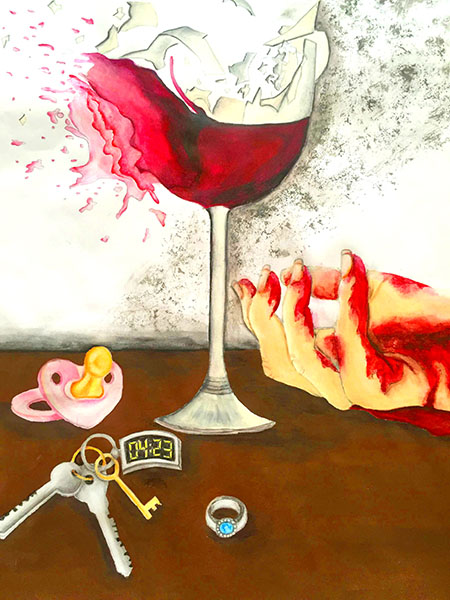 18-21 Winner: Miray Unal, Sligo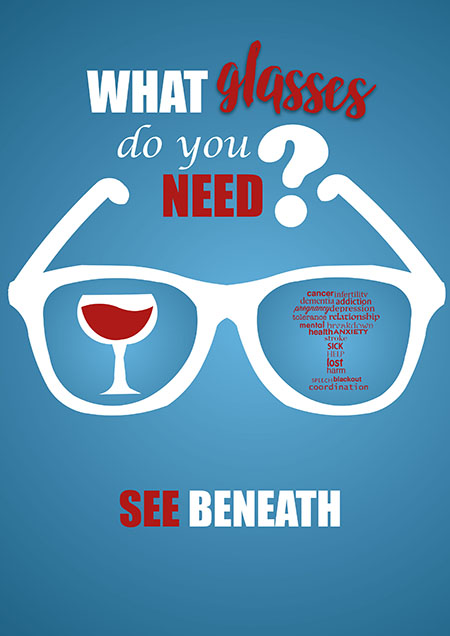 22-25 Winner: Alison Cahill, Laois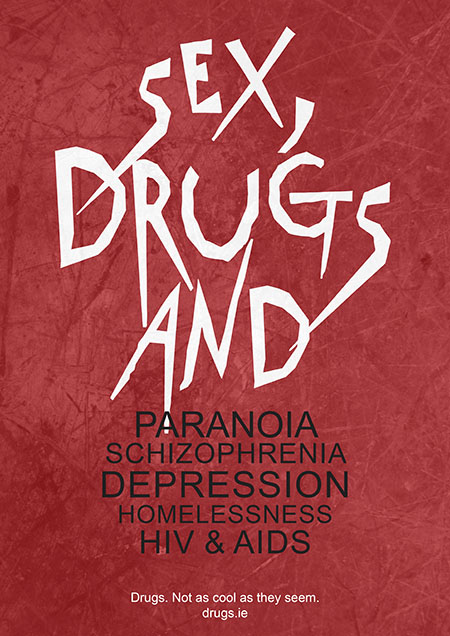 12-14 Runner Up: Ciara Walsh, Tarbert Comprehensive, Co. Kerry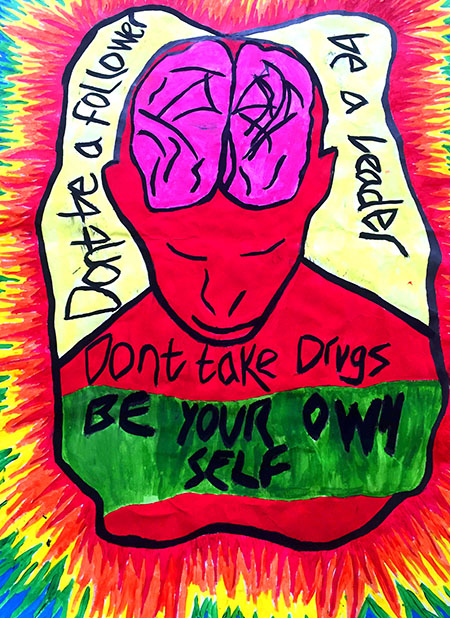 15-17 Runner Up: Pedro Navarro & Oscar Lopez, Ballymahon Mercy Secondary School, Co. Longford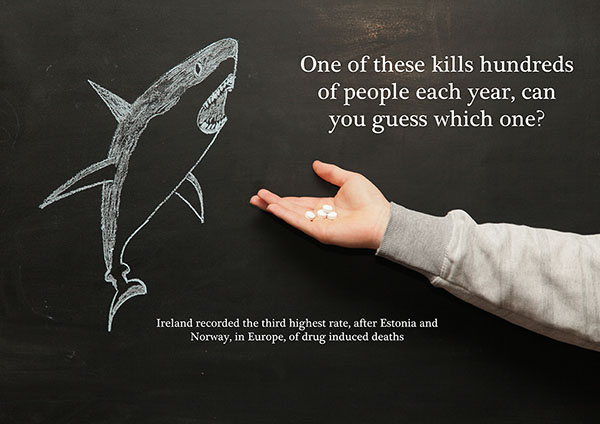 18-21 Runner Up: Lorna Tummon, Galway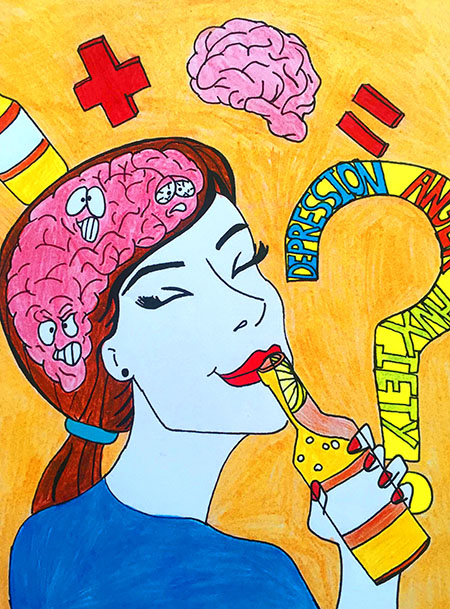 22-25 Runner Up: Aaron Kelly, Dublin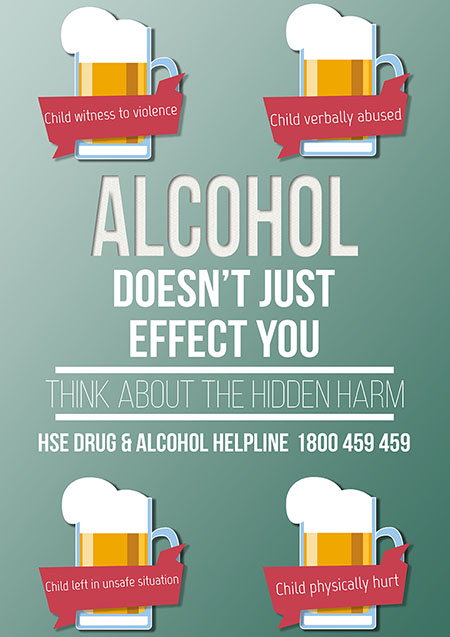 12-14 Poster Honourable Mention
Darragh Reilly
Eabha Gaughan
Paul Ciocan
St Colemans College Cork
St Ciaran's Community College Kells
Largy College Monaghan
St Marks Community School Tallaght
Wiktoria Jagielska
Kathleen Mc Cormack
Alison O'Connor
Molly O'Kelly
Caitlyn O' Mahony
Ciaran Delaney
Kate Clarke
Alexandru Steorobela
Leah Bermingham
Sarah McQuillan
St Olivers Post Primary School Meath
Emma Doherty
Tarbert Comprehensive Kerry
15-17 Poster Honourable Mention
Shelley Corcoran
Susan Salinska
Emma Dalgarno
The Edge Project
Carra Mc Donagh
Donna Higgins
Sophie Ronan
St Mel's College Longford
Ballymahon Secondary School Longford
CBS Mullingar
Ollie Ogunlade
Kaitlyn Igoe
Shane Mc Cann
Millie Harrison
Meabh Bannon
Emily Miller
Templemichael College Longford
Paula O'Brien
Aishat Alli
Jenny Connerf
Claire Dunne
Eimear Shaughnessy
Oakland Community College
Loretto College Cavan
Cnoc Mhuire, Co. Longford
18-21 PosterHonourable Mention
Youthreach Kilmore
Youthreach West Wicklow
Aisling Smith
22-25 Poster Honourable Mention