About Us
Drugs.ie is managed by the HSE National Social Inclusion Office
We are responsible for providing services connected to a range of issues and vulnerable groups.
These include:
Addiction;
Homelessness;
Intercultural health (including asylum seekers, refugees and migrants);
Irish Travellers and Roma;
LGBTI (lesbian, gay, bisexual and transgender);
HIV and AIDS;
Community development; and
Domestic, sexual and gender-based violence.
Working in partnership
The National Social Inclusion office works in partnership with various areas in order to offer the best support to service users.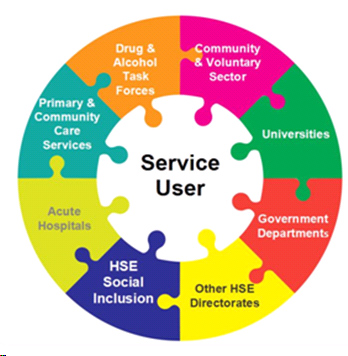 See https://www.hse.ie/eng/about/who/primarycare/socialinclusion/ for further information