Changes to OST
The need to quickly adapt services for people who use drugs in Ireland was identified in March with new guidelines and supports put into place.
To help reduce overdose risks and other harms among people who use opioids mainly heroin, opioid substitution treatment (OST) was made more widely available.
To support new people receiving OST, we worked with UISCE to develop a poster with key messages highlighting changes to OST and how to reduce the harms during this time.
Download here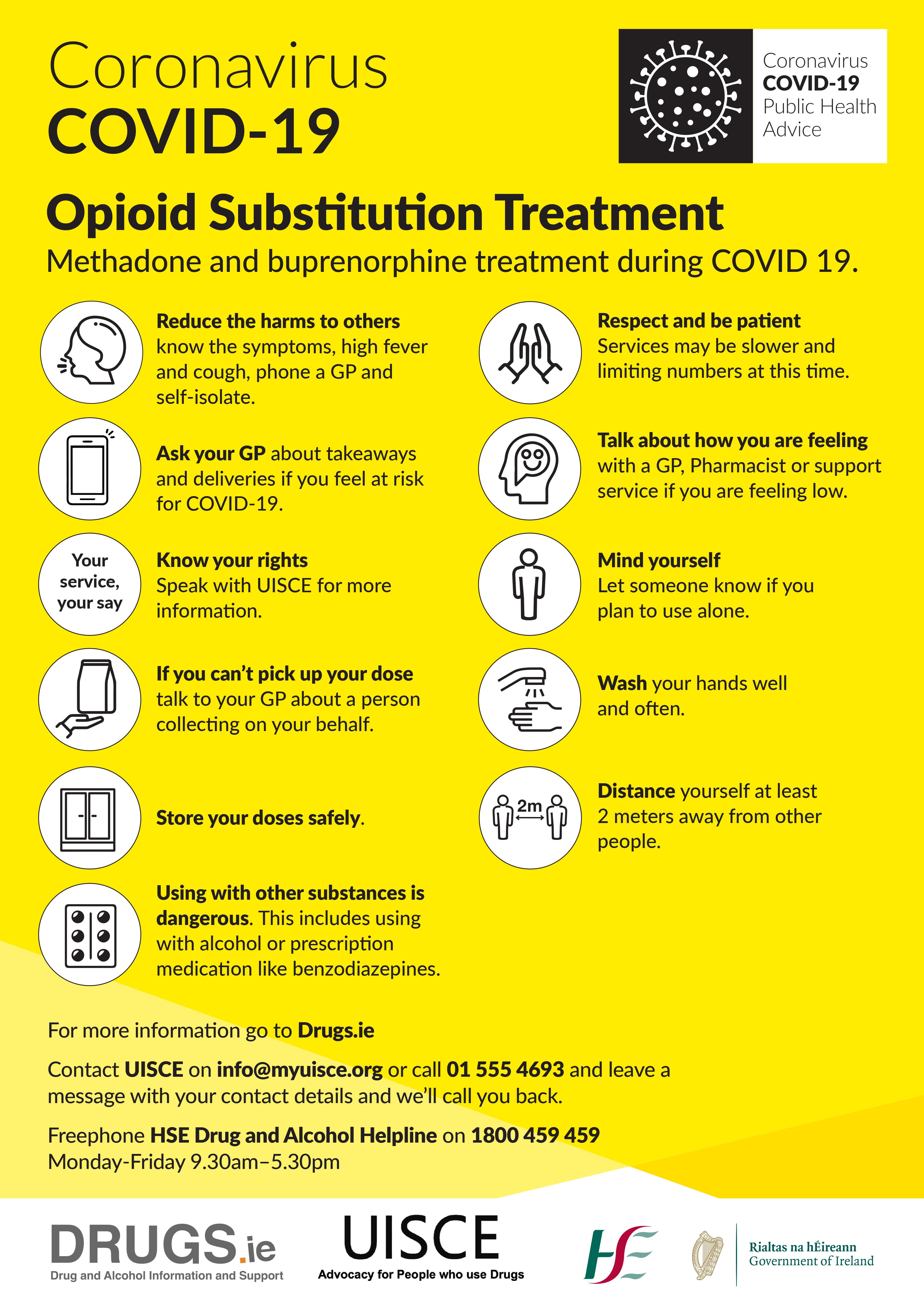 If you have been prescribed methadone:
Have a look at the National Drug Treatment Centre leaflet which you can also download here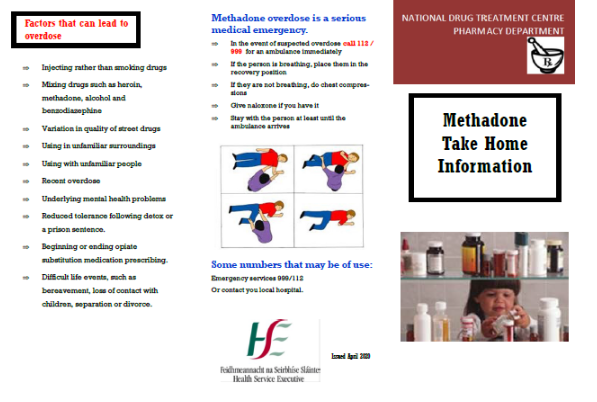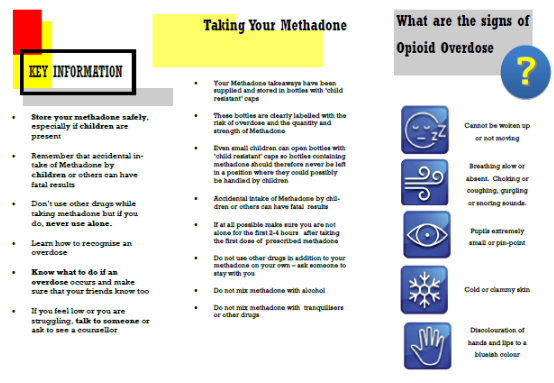 Information and resources for professionals including overdose information for staff with clients on OST can be found on the HSE National Social Inclusion Website here including guidance on Contingency Planning for people who use drugs, COVID 19 Interim Clinical Guidance for Medicines Management for Isolation Units for People Who Use Drugs and Example Standard Operating Procedure for emergency induction of OST. An example of a SOP for the emergency induction of OST based on the Guidance on Contingency Planning for People who use Drugs and COVID-19