Grass roots activists and locally based services committed to reducing alcohol harm in their communities both North and South will present on their work. They will be joined by an exciting line up of speakers including Senator Frances Black (Chair of Joint Oireachtas Committee on Alcohol), Andrew Misell (CEO of Alcohol Concern, Wales), Maik Dunnbeir (Director of Strategy and Advocacy, IOGT International), Dr Gillian Shorter (University of Ulster) and Ruairí McKiernan (social entrepreneur and campaigner)

A SAFER word, free from Alcohol Harm
We are also delighted to announce that the event will include an Irish launch of the new WHO led global initiative on reducing alcohol harm, SAFER. Maik Dunnbier was one of the founder members of this initiative, representing civil society organisations on this global initiative and will launch the initiative on the day.

We are expecting around 150-200 delegates, so book early to ensure a place. Further details of other speakers will be confirmed shortly.

In keeping with the community development principle of participation; this one day conference will involve a mix of presentations, plenary discussions, workshops and an interactive poster presentation session where locally based initiatives will showcase their work.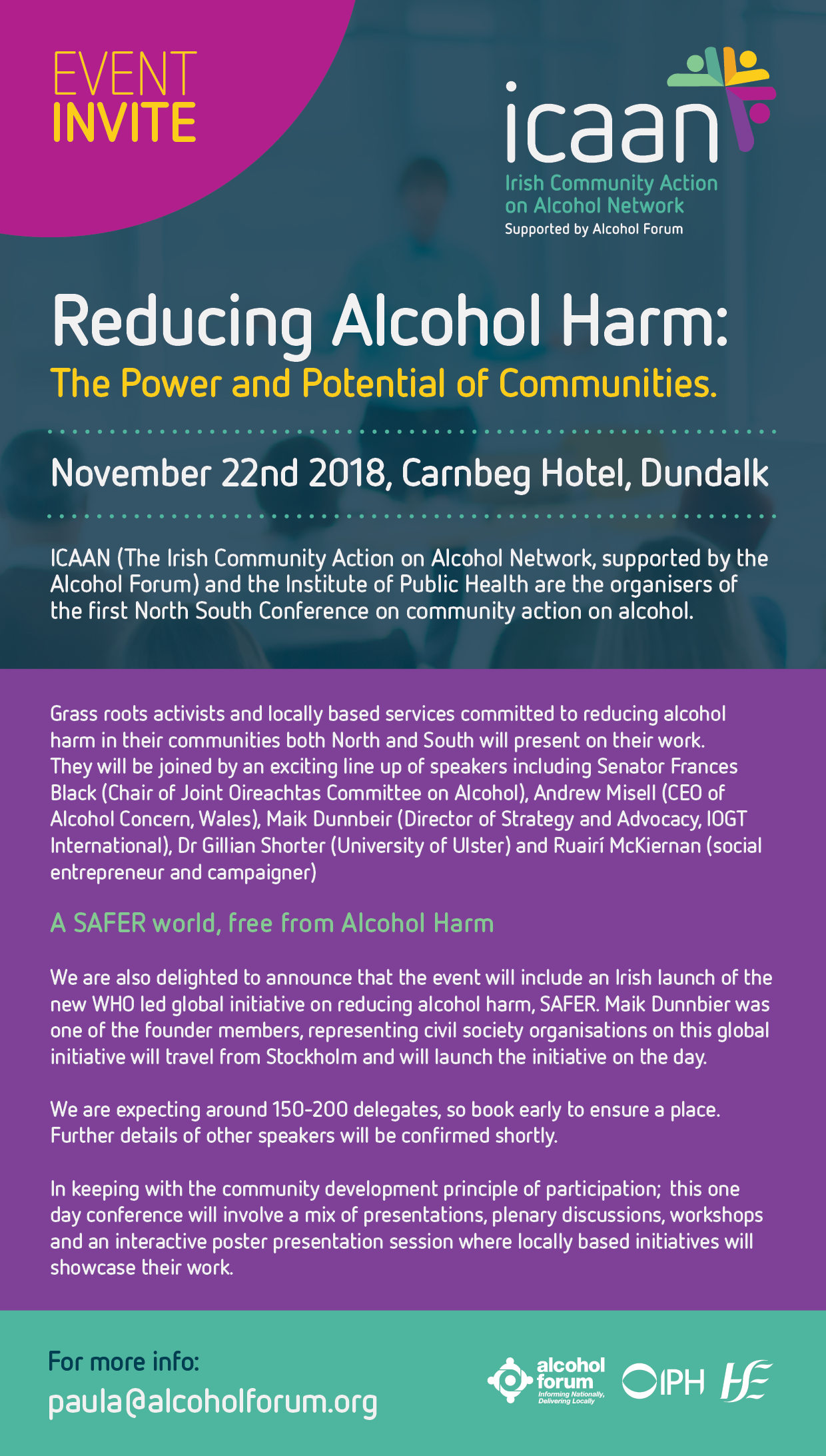 Posted by drugs.ie on 11/06 at 10:33 AM in
(0) Comments