Results from back of house drug checking May 2023
The HSE provided a 'Back of house' drug checking service at Life Festival which was the first festival of the year for summer 2023.
A total of 97 samples of drugs were surrendered to the HSE over the three day period at the festival with 3 risk communictions issued relating to concerns about ketamine, an MDMA pill and cocaine. The health risks associated with these substances were communicated in social media alerts online, on screens at the event and through harm reduction outreach teams. The HSE is currently conducting secondary analysis to further identify other components within the drugs.
Overview of findings
97 samples from festival goers
60 powders
36 pills
1 mushrooms (truffles)
What was in the drugs?
17 cocaine
42 MDMA
21 ketamine
9 benzocaine
1 product was '3-CMC' sold as 'Blow cocaine'
1 product sold as 'Tuci' subject to further analysis
Risk communications and your health
We issued 3 risk communications due to our concern about high strength products as these could lead to accidental over consumption -taking too much too soon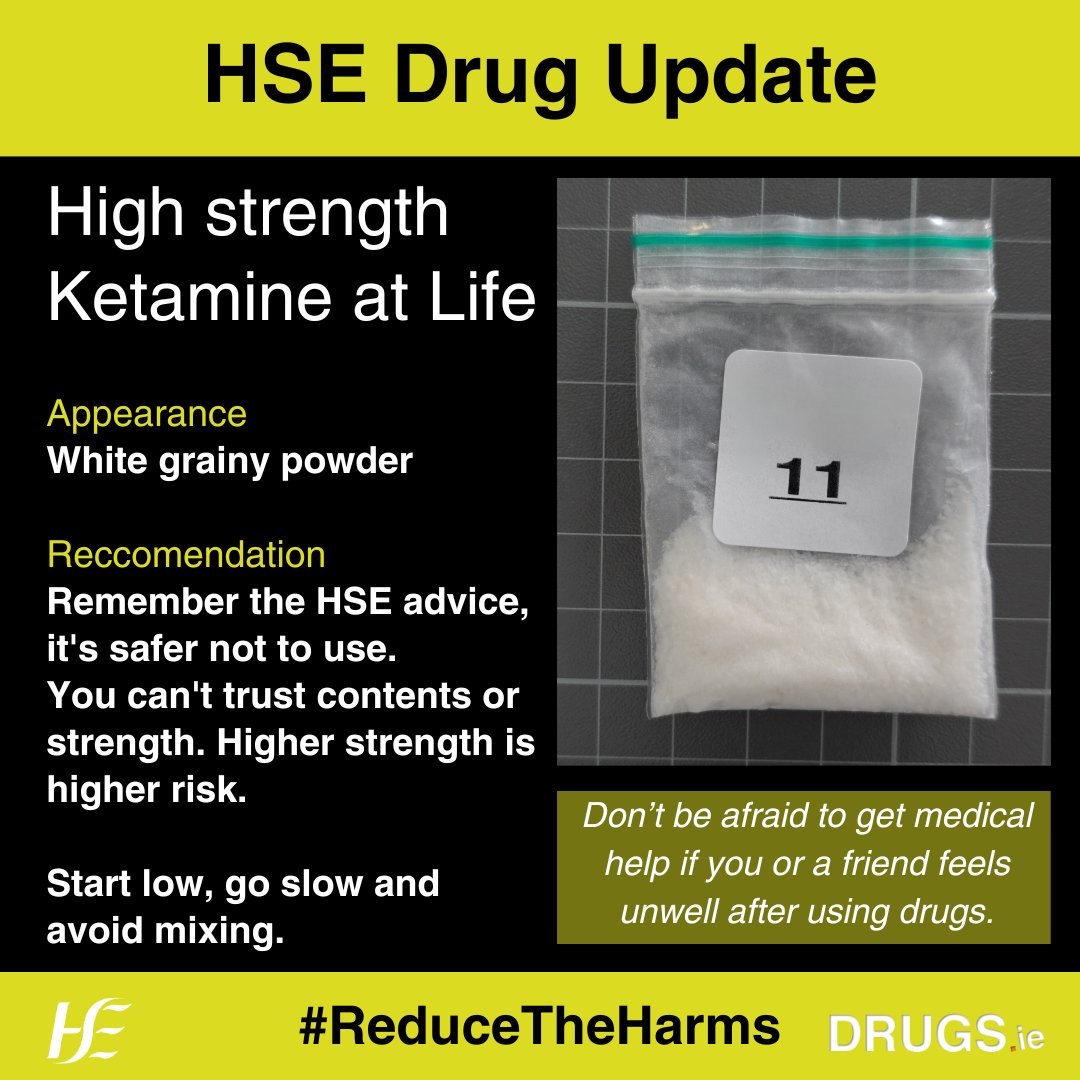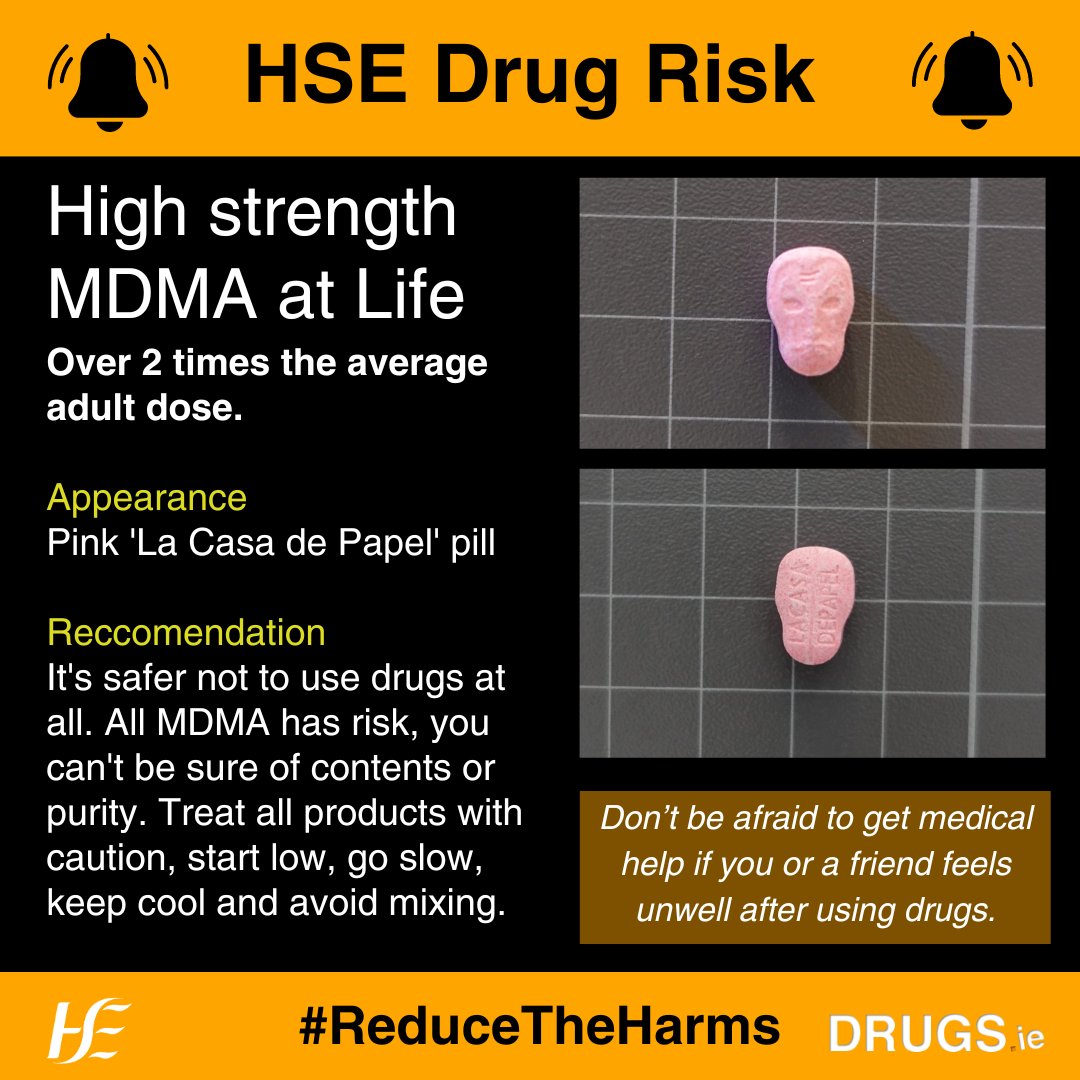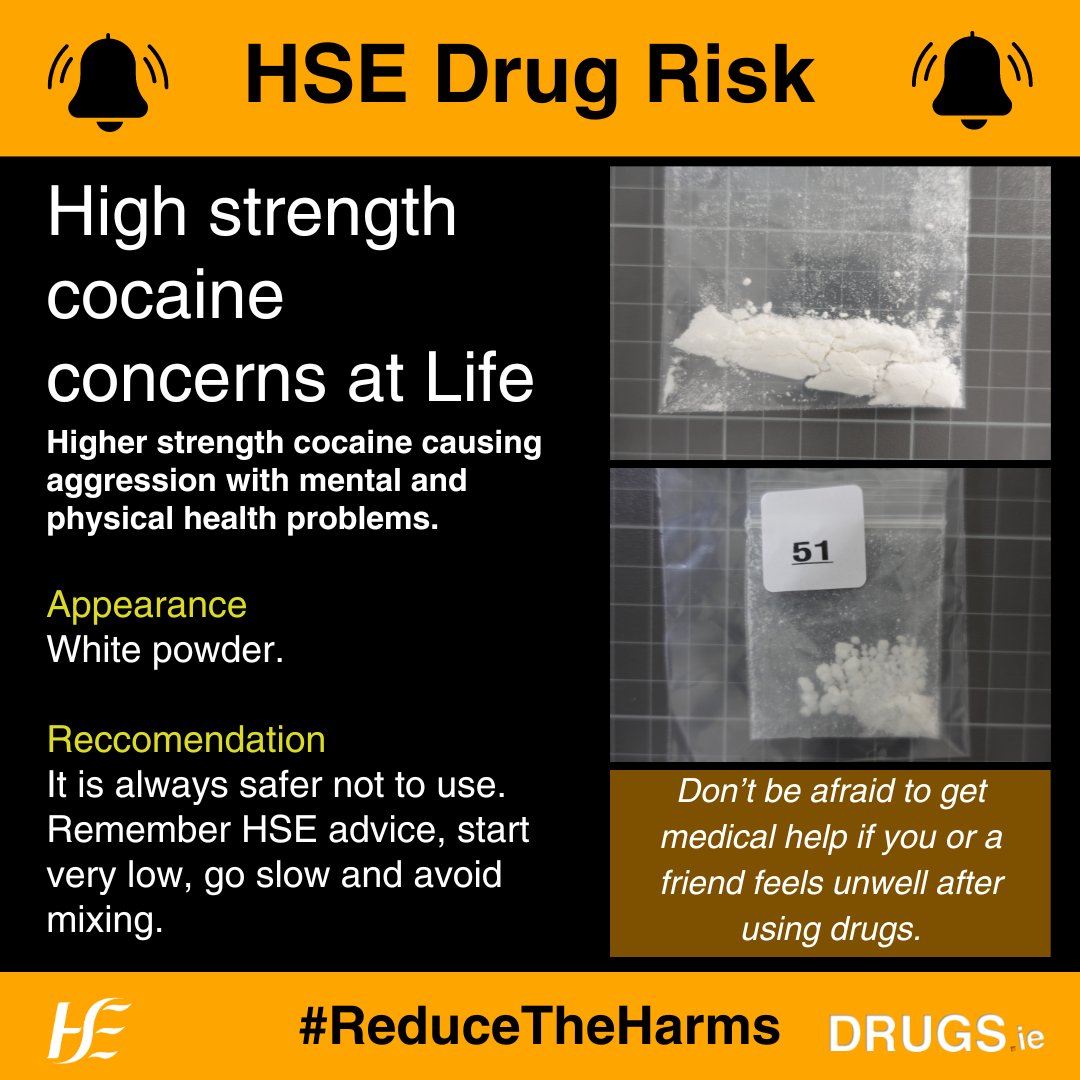 What does that mean for your health?
Higher strength products mean it could be easier to consume too much too soon, leading to negative effects or a drug emergency
Higher strength drugs could increase the risk if mixing
People may not be aware of the strength each time, products that look the same can vary
People need to start very low and go very slow due to extra risks
Start with a small amount – quarter of a pill
Crush dab and wait with powders
It is always safer not to use drugs at all and the risks can be based on your own personal factors, the contents or strength of the drug and where you are and who you are with.
Drug analysis does not guarantee the safety of drugs and your reaction can be based on individual factors. Get information on drug emergencies on our site