2017 Winners
Awards
After a receiving close to 700 entries this year, the 2017 'Let's Talk about Drugs' National Youth Media Awards category winners and runners-up have been announced. Thanks to all of this year's entrants for the hard work and creativity.
The standard was so high this year that we have decided to also provide a list of 'Honourable Mentions'. These are entries that were not winners or runners-up, but ones we think deserve a mention!
Judges
Thanks to the following guest judges: Stuart Clarke (Hotpress); Aoife Ní Shúilleabháin (Union of Second Level Students in Ireland); Ciaran D'Arcy (Irish Times) and Cathy Keenan (Youth Representative).
Overall Winner
The Overall Winner was Coláiste Eoin Finglas, for their entry "Take Your Mask Off" in the Audio 12-14 Age Category
Age Category Winners, Runners-up & Honourable Mentions
See below for a list of winners, runners-up and honourable mentions!
Video/Animation Category Winners & Runners Up
12-14 Winning Entry: Clare Youth Service
15-17 Winning Entry: New Cross College Finglas
18-21 Winning Entry: James Eastlake and Luke Dalton
22-25 Winning Entry: Kilbarrack Coast Community Programme
12-14 Runner-Up: Robin Lee
15-17 Runner-Up: Pippa Moloney
18-21 Runner-Up: Lloyd Hogan
22-25 Runner-Up: Ignas Laugalis
Video Honourable Mention
12-14 Video Honourable Mention
St Davids CBS Artane
Bradog Youth Service
Cal O'Driscoll
15-17 Video Honourable Mention
Katie Mc Gloin Donegal
Megan Flynn, Shauna Yourell and Andrea Ecarma, Pobalscoil Iosolde, Palmerstown
David Collison and Dermot Edmondson, Kilkenny
Kells Youthreach
St Leos College Carlow
Ashbourne Youthreach
Edenderry Youth Action Project
Bandon Foroige
St Fintans High School
Banagher College
Youthwork Ireland Meath
Blanchardstown Youthreach
18-21 Video Honourable Mention
Ben Kavanagh, Kerry
Lloyd Hogan, Limerick
Blanchardstown Youthreach
Cobh YMCA
Audio Category Winners & Runners Up
15-17 Winning Entry: Laurileigh Baker, Elena O'Galligan, Kate O'Riordan and Oisin Rudge
18-21 Winning Entry: Abbie Rea
22-25 Winning Entry: R.A.S.P
15-17 Runner-Up: Jade Flynn
22-25 Runner-Up: Lloyd Ryan
Audio Honourable Mention
15-17 Audio Honourable Mention
The Vault Youth Service Wicklow
Tony Vlasov and Christian Polimashere, Colasite Eanna, Tallaght
Bashir Adesina Oladipupo, Old Bawn Community School, Tallaght
Caoimhe Clarke, Ailbhe Carey and Jack Greenhalgh, Old Bawn Community School, Tallaght
Nifemi Adebayo, Old Bawn Community School, Tallaght
Leon Donohoe and Eoin Ryan, Old Bawn Community School Tallaght
Article Category Winners & Runners Up
12-14 Winning Entry: Justyna Czuback
Download
15-17 Winning Entry: Sarah
Download
18-21 Winning Entry: Amy Glover
Download
12-14 Runner-Up: Kayleigh Morris
Download
15-17 Runner-Up: Lia Berkery Kelly, Maeve O Herlihy and Lia Murphy
Download
18-21 Runner-Up: Katie Browne O'Neill
Download
Article Honourable Mention
12-14 Article Honourable Mention
Brian Mc Carthy, Skibbereen Community School, Cork
Martha Ryan, Ard Scoil Na Ndeise, Waterford
15-17 Article Honourable Mention
Courtney Kells, St Olivers Community College, Co Louth
Shane Mc Allister, St Olivers Community College, Co Louth
Josh Moffat, St Aidan's CBS Artane, Dublin
Aoife Sullivan & Catherine Tighe, Borrisokane Community College, Borrisokane Co. Tipperary
Crosscare Ronanstown
Vivienne Bruen, Youthreach Kiltimagh, Mayo
18-21 Article Honourable Mention
Oisin Horberts, St Conleths College
Poster Winners & Runners Up
12-14 Winning Entry: Honeya Butt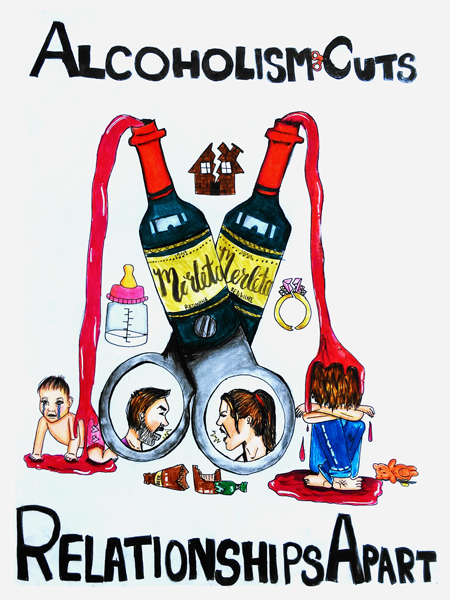 15-17 Winning Entry: Emily Miller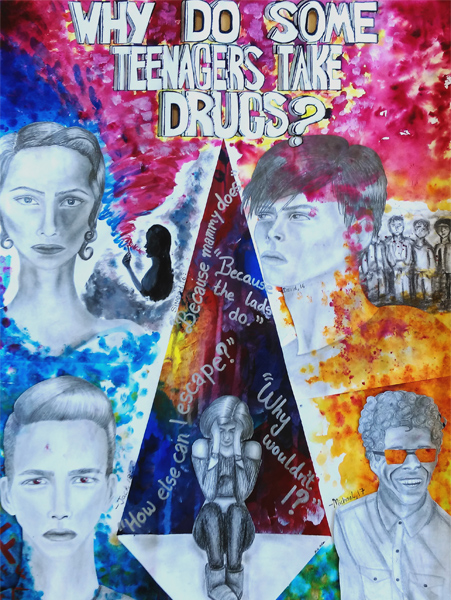 18-21 Winning Entry: Niamh Doran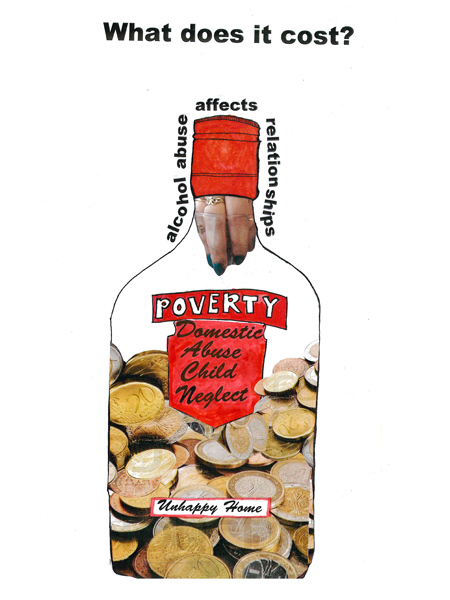 22-25 Winning Entry: Taz Kelleher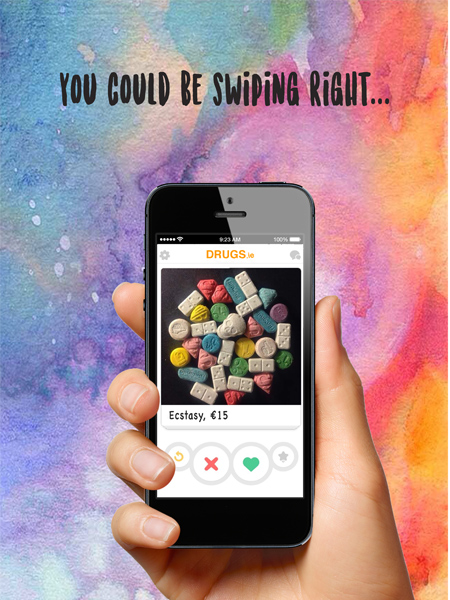 12-14 Runner-Up: Molly Teehan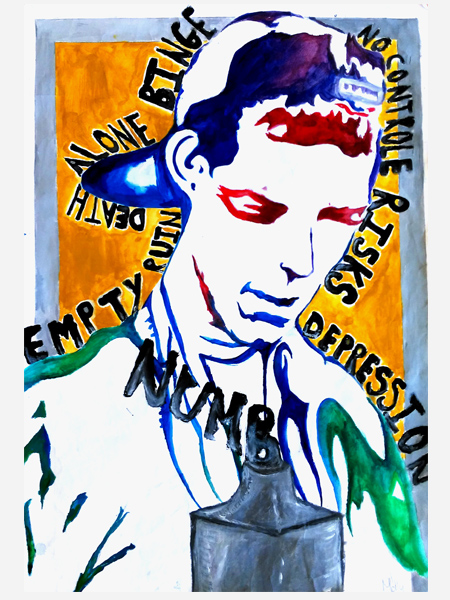 15-17 Runner-Up: Rosie Quinn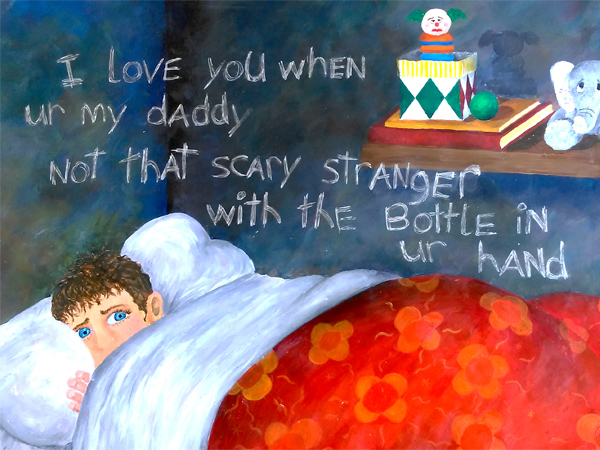 18-21 Runner-Up: Ryan Merriman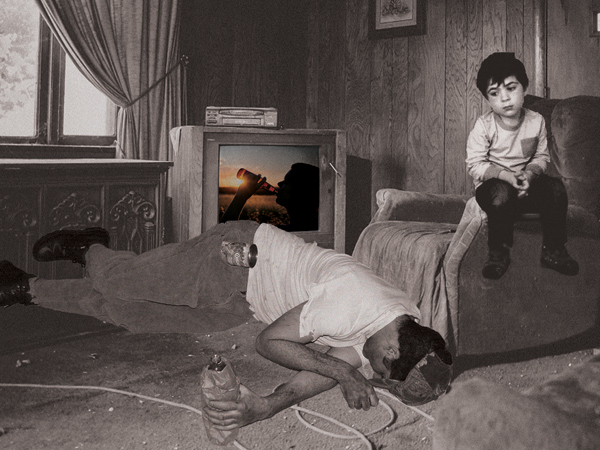 Poster Honourable Mention
12-14 Poster Honourable Mention
The Teresian School, Dublin
Oakland's Community College Edenderry
Bradog Youth Service
St Davids CBS Artane
Scoil Mhuire Buncrana, Donegal
Tarbert Comprehensive, Kerry
Bandon Grammer School, Cork
Pobal Scoil Inbhear Sceine
Smrutha Sivahumar, The Teresian School
Gracie Friel, Scoil Mhuire Buncrana
Ciara Kennelly, Tarbert Comprehensive Kerry
Bridgid Casswell
Caroline Lathowska, Oakland's Community School Edenderry
Elaina Thackberry
15-17 Poster Honourable Mention
St Nathys College Roscommon
CBS Mullingar
St Mels College Longford
Lanesboro College Longford
Scoil Mhuire Longford
Ballymahon Vocational Schoool Longford
Moyne Community School Longford
Ardscoil Padraig Longford
Cnoc Mhuire Secondary SchoolLongford
Katie Hassett, Loreto Letterkenny
Cian Newman, St Aidan's CBS
Rachel Lyons, Ballymahon Vocational Schoool
Michael Mc Kenna, Moyne Community School
Blessing Salami, Lanesboro Community College
Gadea Arregui, Carrigaline Community School Cork
Maria Knox, Scoil Mhuire Longford
Lauren Brady, Cnoc Mhuire Granard
Lauren Kirwan, Loreto Bray
Chris Kelly, Old Bawn Community School
Aalana Jones, Cnoc Mhuire Longford
Brian Lyons, Lanesboro Community College
Mark Higgins, Cnoc Mhuire Secondary School Longford
Jessica Byrne, Castleknock Community College
Aine Falls, Dominican College Griffith Avenue
Ryan O'Reilly, Cnoc Mhuire Secondary School Longford
Josh Moffat, St Aidan's CBS Artane
Rachel Coyne, Oaklands Community College Edenderry
Thomas Mc Carthy, Co. Kerry
Jack Mangan, St Mels College Longford
Aisling Smith
Midleton College Cork
Claire Watson, Carrigaline Community School Cork
Stephen Derham, Mullingar CBS
Eimear Foley, Scoil Mhuire, Longford
Cian O'Mahony
Derbhaile Boyle, Loreto Kilkenny
Ryan Walsh, West Wicklow Youthreach
Natasha Mc Namara, Cnoc Mhuire Longford
Club Together Youth Service Limerick
Brian Kelly, Ballymahon Vocational School
Aoibheann Mc Gee, Loreto Letterkenny
18-21 Poster Honourable Mention
Ballymun Youthreach
Crumlin Youthreach
West Wicklow Youthreach
Blanchardstown Community Training Centre
Richelle Carroll, Ballymun Youthreach
Jade Byrne, Ballymun Youthreach
Joshua Bently, Blanchardstown Community Training Centre
Kemal Sipovac & Ionut Plesca, Blanchardstown Community Training Centre
Philip Shestialtynov, Blanchardstown Community Training Centre
Serra Unal, Sligo
Merra Unal, Sligo
Cian Cleary, Westmeath