How can I tell if my child is using drugs?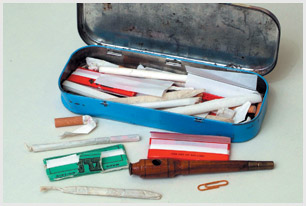 It can be hard to tell the difference between signs of drug use and normal teenage changes such as changes in mood, sleeping late, changing friends etc.
As a parent you will know your own teenager and notice changes in their behaviour. It is best to talk to them to express any converns you may have - changes in mood and behaviour could also be linked with other concerns going on at that time.
For more information download the HSE resource 'Alcohol and Drugs: A Parents Guide'